---
---
WELCOME TO THE END OF THE INTERNET
---
---
This site is

FOR THOSE OF YOU THAT ARE


JAVASCRIPT IMPAIRED:


You might want to download Netscape Navigator, otherwise this page will not be experienced the way it was meant to be.
---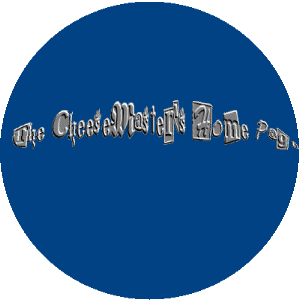 That's right. Welcome to the end of the internet. THE END!!! THE END OF THE INTERNET!!! Why the steel in the background? NO more sites are beyond mine! This is the restaurant at the end of the universe, boys and girls! But then why do I have links, you ask? Just because you've found the end of the internet, doesn't mean you've found everything on the internet. The links are to send you back to all the great spots on the internet you missed!! Anyway, in case you're wondering, the above is my web page mascot, "The Shmuck". At one point, people were able to find out if they were a Shmuck was well. If you'd like to know who, or if you've taken the once Shmuck Quiz, then check out the Shmuck hall of Fame. Annoyed by the MIDI in the background? TOUGH! You can't turn it off! MUHUWHAHA!!! What's worse, it CHANGES everytime you visit! However, if you don't hear the music, download Crescendo for best results. Until then, enjoy your visit at The End of The Internet.
End of The Internet fun fact: the intro to this web site you just read hasn't been changed since the birth of "The End of The Internet". Oh, wait, I added the part about the MIDI being annoying last year. Nevermind.